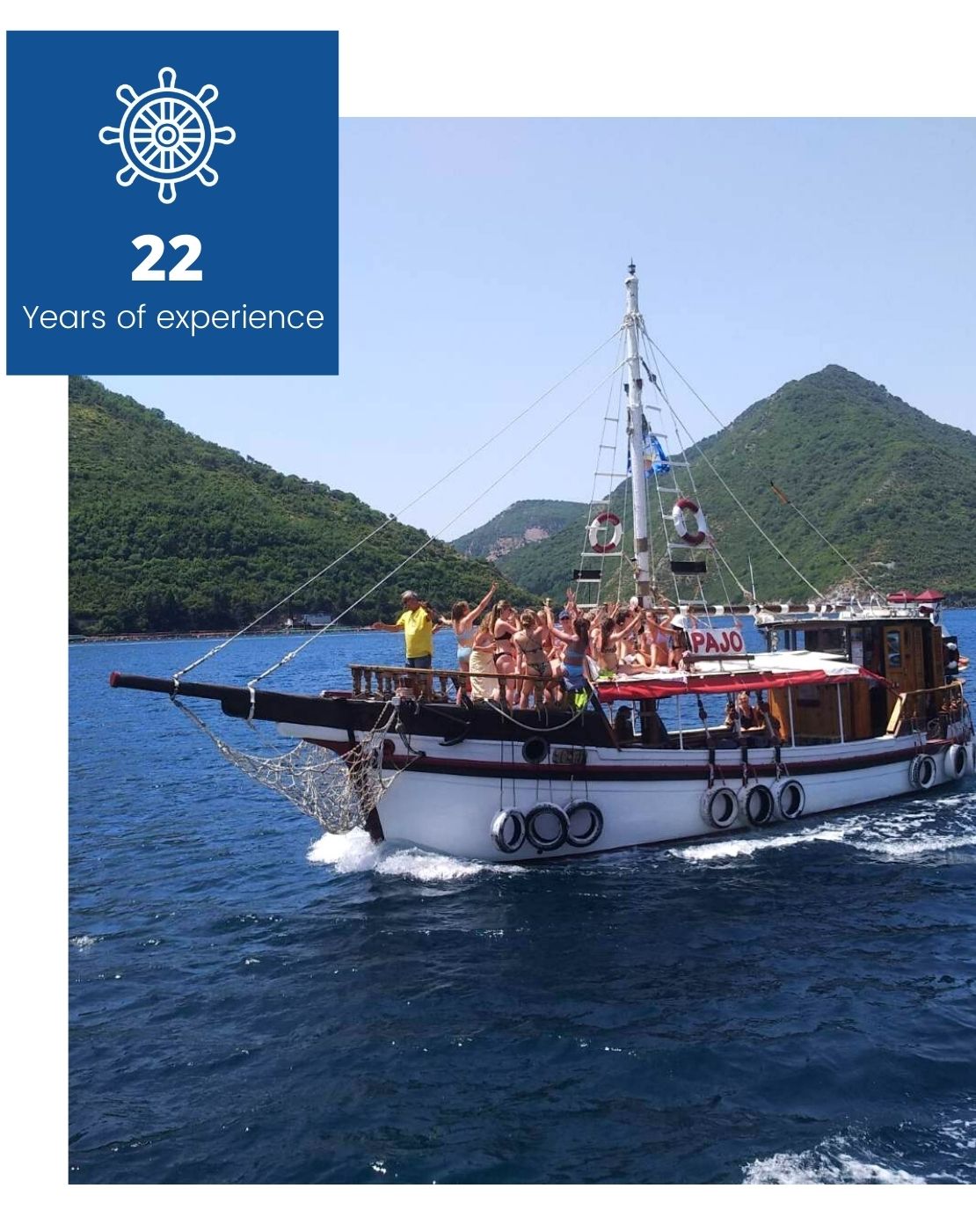 The boat "PAJO" has been cruising Boka Kotorska for 22 years from May 1st to October 1st. In addition to daily tours of the Boka coast and to Žanjica Beach, the Blue Cave and the island of Mamula, we can rent our boats and boats.
Pajo is a family business. Every member of the family is involved. We are at sea all 365 days of the year. During the tourist season, we pay maximum attention to our guests, while during the rest of the year we are engaged in fishing.
Are you interested in sailing with us?
We provide the highest quality services and create unforgettable moments!